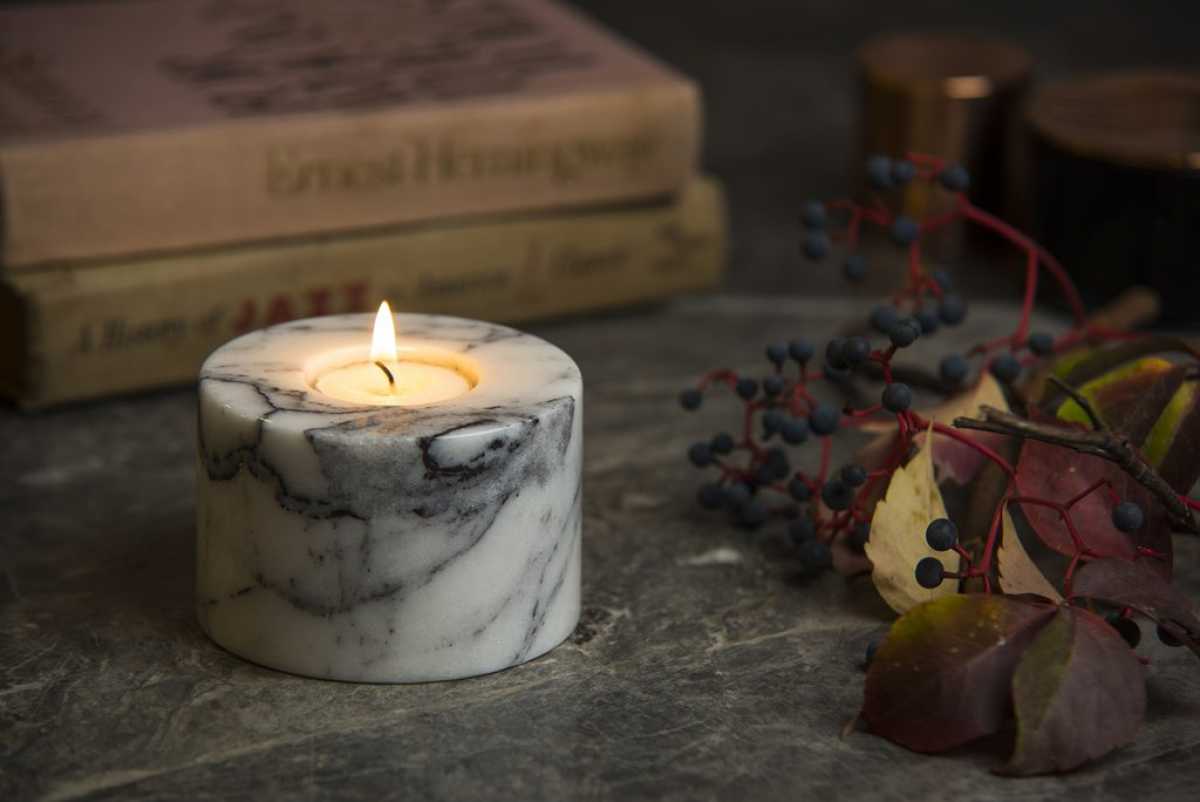 Marble Candle Holder: A Sustainable and Eco-Friendly Choice
Marble candle holder have become increasingly popular not only because of their elegance and aesthetic appeal, but also due to their eco-friendly nature. In this blog, we'll explore the sustainability of marble candle holders and why they are an excellent choice for those who want to reduce their environmental footprint.
Natural stone called marble is created over time by subjecting limestone or dolomite to intense pressure and heat. It can be extracted responsibly from the earth without significantly harming the environment, unlike synthetic materials, and is a renewable resource.
The fact that marble candle holder is made of a sturdy and long-lasting material is one of its biggest benefits. Marble is resistant to heat, scratches, and other sorts of harm, so with the right maintenance, it will last for a very long time. Hence, compared to synthetic materials that wear out quickly and need to be replaced, it is less likely to wind up in a landfill.
Moreover, marble is a non-toxic substance that doesn't release any airborne dangerous substances or fumes. Marble has no toxic additives like BPA, phthalates, or other chemicals that can be bad for the environment or your health, unlike plastic or other synthetic materials.
Marble is a recyclable material in addition to being environmentally friendly. If you ever decide to replace your marble candle holder, it may be recycled and used to make other things, cutting down on trash that ends up in landfills.
Last but not least, marble is a stunning and adaptable material that can be utilised in a range of home décor styles. Finding a candle holder that matches your particular style and home decor is simple because of the variety of colours and designs available. Making a sustainable and environmentally sound decision by selecting a marble candle holder will not only improve the atmosphere and mood of your home, but will also benefit the environment.
The Benefits of Using Marble Candle Holder for Your Home
Heat Resistance: Its resistance to heat is one of the main advantages of utilising marble candle holder. Because marble is a natural stone, it can sustain extreme heat without splitting or warping, ensuring that your candle holder will survive for a very long time. By lowering the possibility of fire dangers, this makes it a safer option than other materials.
Durability: Marble is a strong, long-lasting substance that resists dents and other sorts of harm. It is therefore a sensible option for a candle holder, especially if you live with kids or dogs. Your marble candle holder can survive for many years with the right maintenance.
Aesthetic Appeal: Marble has a distinctive and lovely appearance that can improve the atmosphere and ambiance of any area. Each candle holder is distinctive due to the patterns and differences in the stone, bringing a touch of elegance to any space in your house. They are available in a number of hues and designs, letting you pick one that matches your interior design and personal style.
Versatility: Marble candle holder is adaptable because they are available in a range of sizes and shapes. There is a marble candle holder to meet your demands, whether you want a little one for a single candle or a larger one to create a centrepiece on your dining table. In addition, marble is a more environmentally sound material than plastic or other synthetic materials because it is extracted from the earth.
Easy to Clean: Marble candle holder is easy to clean and maintain. Simply wipe them down with a soft, damp cloth on a regular basis to remove any dust or dirt that may accumulate over time. Avoid using harsh chemicals or abrasive cleaners, as these can scratch or damage the surface.
Marble candle holder is a useful, fashionable, and eco-friendly addition that can bring a touch of luxury to any home. Heat resistance, durability, aesthetic appeal, adaptability, and simplicity of cleaning are just a few advantages they provide. You can enjoy a lovely and useful addition that will improve the ambience and mood of any place by picking a marble candle holder for your house.
In conclusion, marble candle holder is a great option for people who wish to lessen their environmental impact while still using a fashionable and practical item. They are free of dangerous chemicals, created from a sustainable and renewable resource, and recyclable. You will be making a sustainable decision for the environment and your house when you select a marble candle holder.