Shop by Product
Marble Chopping Board
Chop, slice, and dice with the elegance of an artist. Crafted by hand and nurtured by passion, our marble chopping board is more than a kitchen tool—it's a symbol of your culinary journey, a canvas where taste and aesthetics converge in a beautiful display.
Shop Now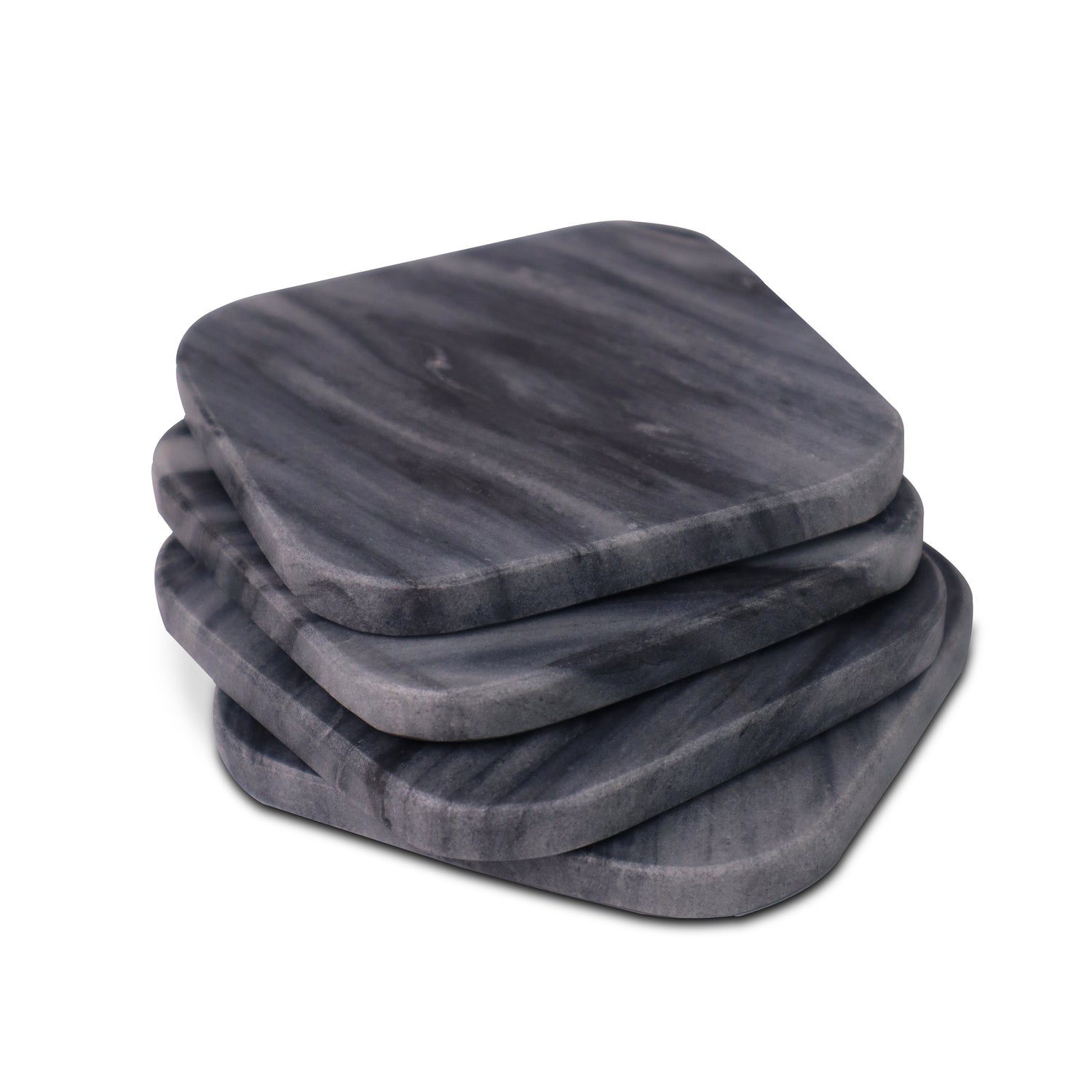 Marble Coasters
Rest your refreshments upon a piece of natural opulence – our marble coasters blend functionality with aesthetics. Each coaster reflects the essence of handmade luxury, inviting you to experience the joy of resting your favorite drinks upon a surface that embodies both artistry and practicality. From the intricate patterns to the smooth texture, every detail speaks of the artisan's dedication to creating an accessory that is as visually stunning as it is purposeful.
Shop Now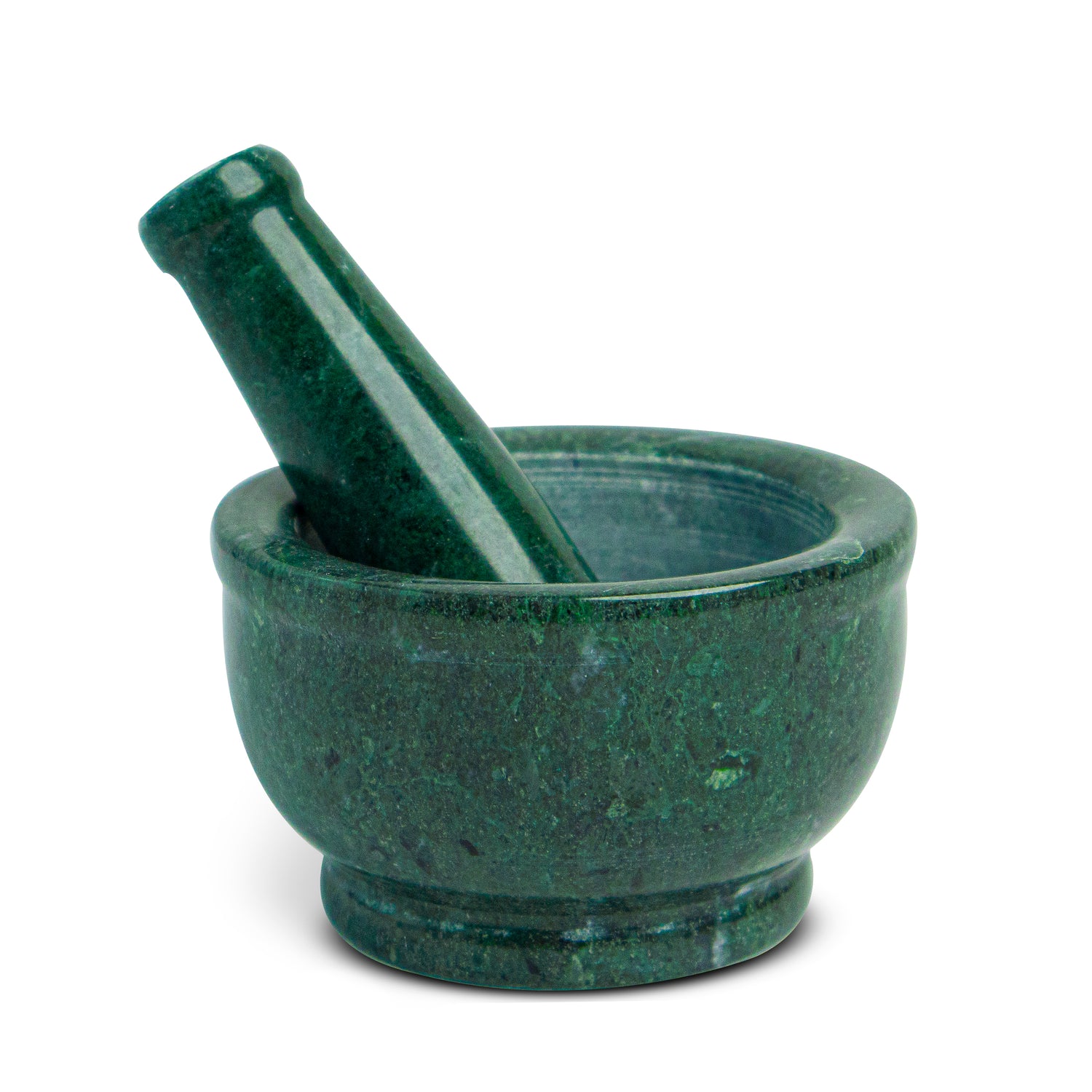 Marble Mortar and Pestle
Introducing our marble mortar and pestle, a portal into the world of culinary alchemy where nature's elegance converges with human ingenuity. As you hold this handcrafted masterpiece, you're holding the essence of tradition, the echoes of generations who have harnessed the power of grinding to create flavors that dance on the palate. The smooth contours of the mortar and pestle invite your touch, as you embark on a journey to unveil the hidden aromas and textures within spices and herbs. It's not just a kitchen tool; it's a connection to the art of cooking that transcends time, a tactile embodiment of the craft that has shaped cultures and cuisines.
Shop Now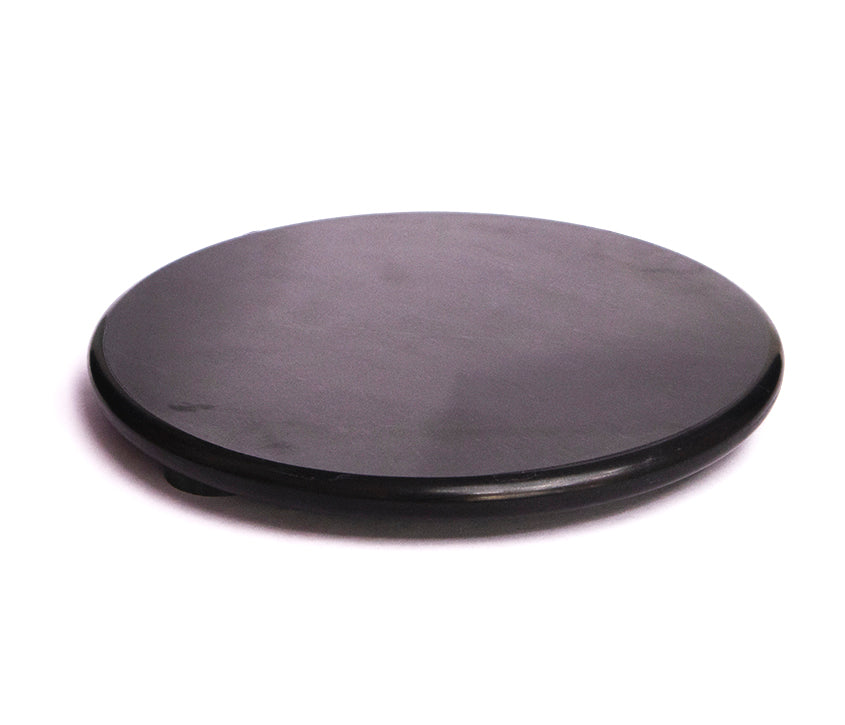 Marble Chakla
Immerse yourself in the world of culinary artistry with our marble chakla, a platform where tradition and craftsmanship come together to create a truly immersive experience. Beyond its functionality, this chakla is a tribute to the age-old practice of handcrafting meals, a practice that has been passed down through generations. The smooth, unyielding marble becomes a stage upon which you perform your culinary symphony, kneading and rolling with purpose and passion.
Shop Now
Marble Kitchenware
Marble kitchenware is the epitome of timeless elegance and practical functionality in the world of culinary essentials. Crafted by skilled artisans, each piece of handcrafted marble kitchenware at Handicraft Bazaar is a testament to the perfect union of artistry and utility.

Elegance Beyond Compare:

Marble, with its naturally occurring patterns and luxurious veining, effortlessly adds a touch of opulence to your kitchen. Our handcrafted marble kitchenware elevates your culinary experience by enhancing the aesthetics of your space.
Functionality Redefined:

While the beauty of marble kitchenware is undeniable, its functionality is equally impressive. Marble is known for its durability and resistance to heat, making it an ideal material for items like marble mortar and pestle sets, marble chopping boards, marble chaklas, and marble coasters. Whether you're grinding spices, rolling out dough, or protecting your table from beverage condensation, our marble kitchenware performs with precision and finesse.
Choosing the Perfect Marble Kitchenware
Selecting the right marble kitchenware can be a delightful process, as these exquisite pieces combine functionality with aesthetics. Whether you're a seasoned chef or someone who loves to cook occasionally, here are some tips and guidance to help you make the perfect choice that suits your needs and preferences:
Explore Your Cooking Style:
Marble Mortar and Pestle:

If you enjoy grinding spices and herbs from scratch, a marble mortar and pestle is a must-have. Look for one with a deep and sturdy bowl for efficient grinding.

Marble Chakla:

For those who love making Indian bread like rotis and parathas, a marble chakla is indispensable. Choose one with a smooth, flat surface that facilitates easy rolling.

Marble Chopping Board: Home cooks who frequently prepare fruits, vegetables, and meats will benefit from a marble chopping board. Opt for a size that suits your typical cutting needs.
Marble Coasters:

Marble coasters are versatile and can suit any cooking style. Select designs that resonate with your kitchen's aesthetics.
Size: The Right Fit for Your Space:
Marble Mortar and Pestle:

Consider the volume of spices or herbs you typically grind. A larger mortar and pestle are ideal for big batches, while a smaller one is more convenient for small quantities.

Marble Chakla: The diameter of a marble chakla can vary. Choose a size that fits comfortably on your countertop and provides ample space for rolling dough.
Marble Chopping Board:

Opt for a chopping board size that accommodates the space available in your kitchen and your cutting needs.

Marble Coasters:

Decide on the number of coasters you require based on your usual number of guests or family members.
Design and Aesthetics: Elevate Your Kitchen's Style:
Marble Mortar and Pestle: Marble mortar and pestles come in various designs, from sleek and modern to traditional and ornate. Select one that complements your kitchen decor and personal style.
Marble Chakla:

Chaklas may feature intricate patterns or have a minimalist design. Choose a chakla that resonates with your kitchen's theme.

Marble Chopping Board:

Marble chopping boards can have unique veining patterns and colors. Find one that adds visual interest to your kitchen.

Marble Coasters: Marble coasters often come in sets with different designs. Pick a set that aligns with your table settings and home decor.
Ensuring Quality and Durability:
Check for Quality: Inspect the quality of the marble. It should be smooth, without cracks, and free from blemishes.
Thickness Matters: A thicker piece of marble tends to be more durable. It can withstand daily use without wearing down quickly.
Maintenance and Care:
Consider Maintenance: Marble kitchenware, while beautiful, requires some maintenance to keep it looking its best. Be prepared to clean and occasionally apply mineral oil to prevent drying.
Compatibility with Dishwashers: Check whether the marble kitchenware is dishwasher-safe. Handwashing is generally recommended to prolong its life.
Remember that each piece of marble kitchenware is unique due to the natural variations in marble. When selecting your items, appreciate the individuality of each piece, as this is part of their charm. By considering your cooking habits, style preferences, and maintenance willingness, you can confidently choose the perfect marble kitchenware that will not only enhance your culinary endeavors but also beautify your kitchen space. Explore the handcrafted marble kitchenware collection at Handicraft Bazaar to find the ideal pieces that match your needs and tastes.
Frequently Asked Questions
Is marble good for a kitchen?
Yes, marble is a good choice for a kitchen due to its durability, heat resistance, natural beauty, and timeless elegance. It's ideal for countertops, backsplashes, and kitchenware, adding both functionality and aesthetics to the culinary space. However, it requires proper care to maintain its pristine appearance.
Do marble coasters absorb water?
Since marble is non-porous, it does not absorb moisture. They are a great option for guarding against beverage moisture destroying your furnishings.
How do you clean marble? 
To clean marble, use a mild dish soap or stone-specific cleaner mixed with warm water. Wipe the surface gently with a soft cloth or sponge, then rinse and dry promptly. Avoid abrasive cleaners or materials that could scratch the marble. Periodically, apply a food-safe mineral oil to maintain its luster.
Is marble good for coasters? 
Yes, marble is an excellent choice for coasters. Marble coasters not only add an elegant and stylish touch to your table setting but also offer practical functionality. They are non-porous, which means they do not absorb moisture from condensation, making them effective at protecting your tabletops from water rings and stains. Additionally, marble is durable and can withstand daily use, making it a reliable material for coasters that can last a long time.
Is marble kitchenware safe for food preparation?
Yes, marble kitchenware is safe for food preparation because it is non-porous and does not absorb liquids or odors from food, ensuring a hygienic cooking environment.
How can I prevent my marble kitchenware from staining? 
Clean Promptly:

Wipe up spills and food residue immediately.

Use Mild Cleaners: Avoid harsh or acidic cleaners that can damage the surface.

Sealing: Periodically apply a food-safe sealer to maintain the marble's stain resistance.

Avoid Staining Substances:

Be cautious with foods and liquids that can stain, like red wine or acidic ingredients.

Regular Maintenance: Clean and reseal as needed to preserve the marble's beauty and protection.
Why choose a handicraft bazaar to buy marble Kitchenware? 
Certainly, here are the key points explaining why you should choose Handicraft Bazaar to buy marble kitchenware:
Artisanal Craftsmanship:

Handicraft Bazaar offers handcrafted marble kitchenware created by skilled artisans, ensuring unique and high-quality pieces.

Wide Variety:

You can find a diverse selection of marble kitchenware, including mortar and pestles, chaklas, chopping boards, and coasters, catering to various culinary needs and styles.

Quality Assurance:

Handicraft Bazaar is committed to providing durable and long-lasting marble kitchenware, backed by a reputation for quality.

Aesthetic Appeal:

The kitchenware available here combines functionality with elegant design, enhancing the beauty and utility of your kitchen.

Convenient Online Shopping:

You can conveniently browse and purchase these unique kitchenware items online, offering accessibility and ease.

Positive Customer Feedback:

The store's positive customer reviews and high satisfaction levels demonstrate the reliability and quality of its products and services.