Marble Tissue Boxes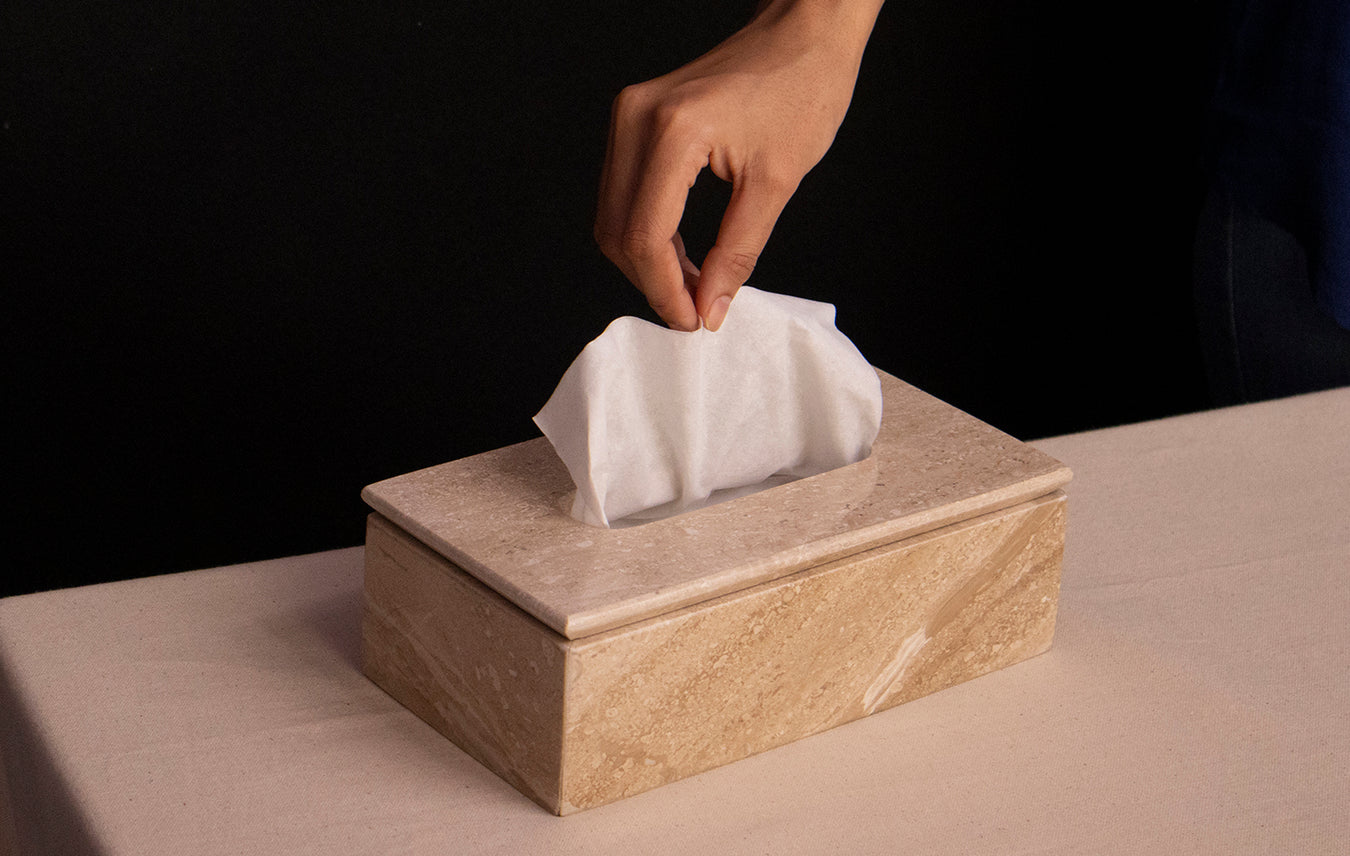 Shop by Product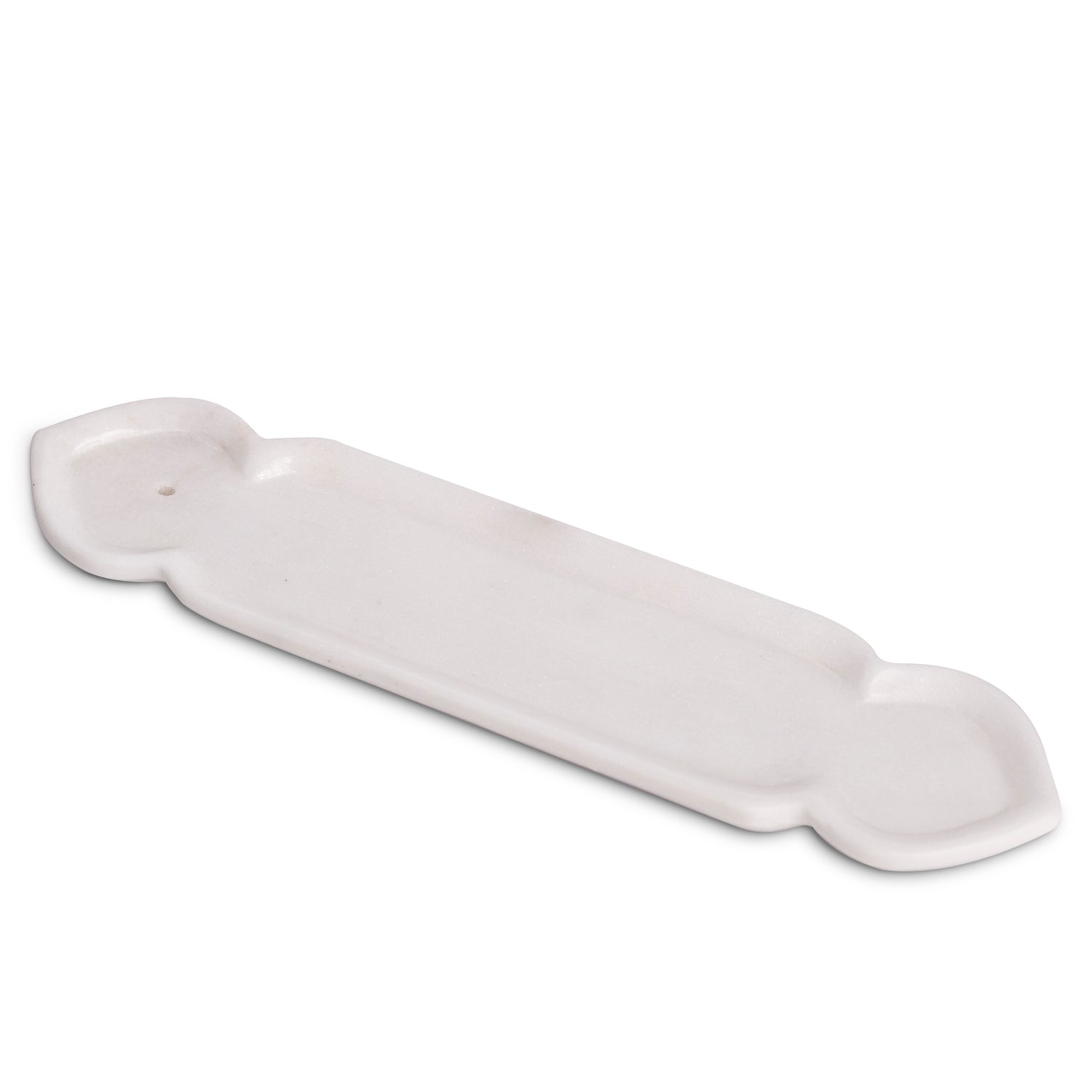 Agarbatti Stand
Elevate your daily moments of reflection, meditation, or prayer with the Marble Agarbatti Stand. Let it be a reminder that even in the ordinary, there exists the potential for grace and serenity. Experience the union of art and devotion, where each incense stick becomes a journey of the soul, guided by the elegance of marble.
Shop Now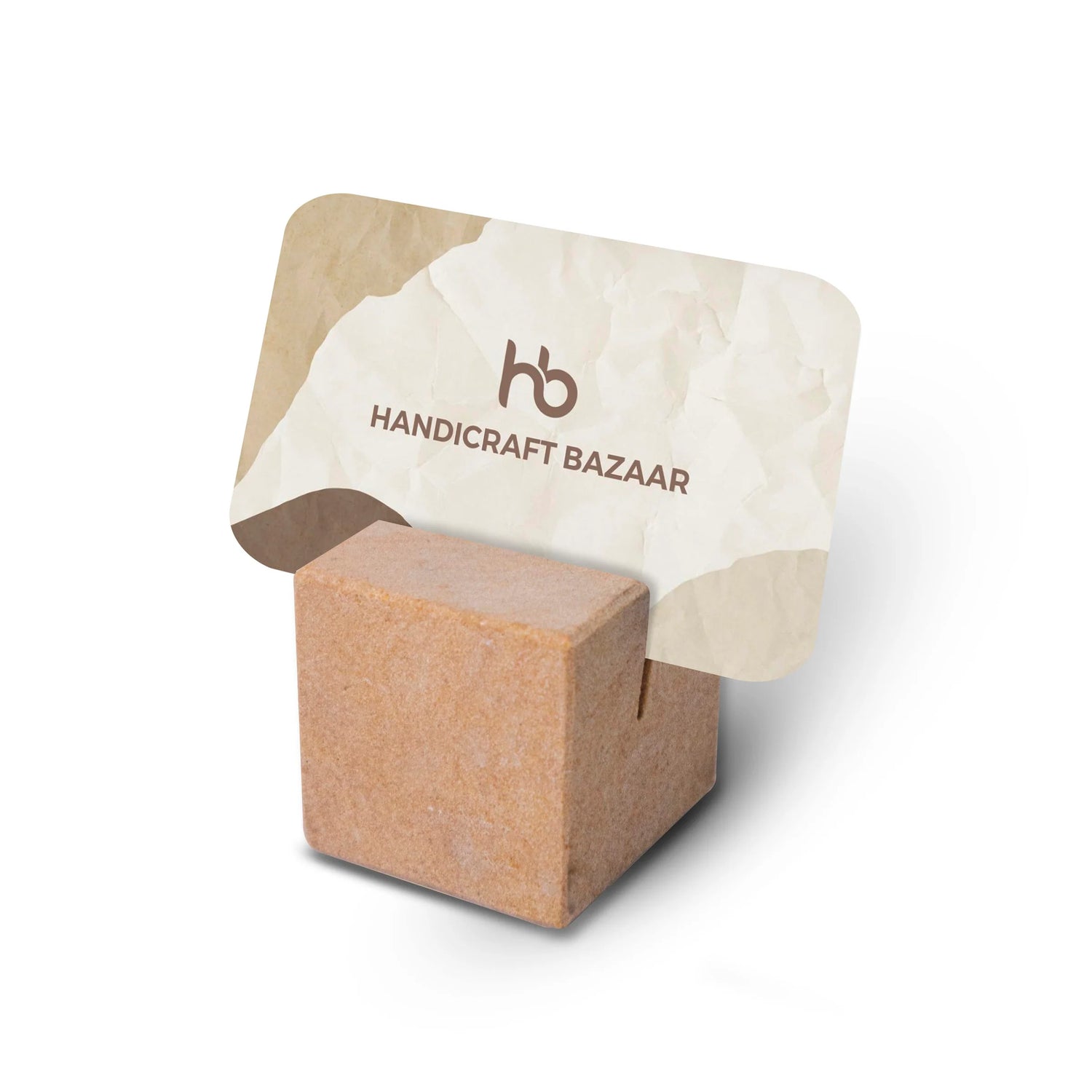 Marble Card Holder
Imagine your business cards or treasured notes resting amidst the delicate patterns of marble, where practicality and beauty come together to create something extraordinary. The smooth and cool surface beckons your touch, providing a satisfying experience with every interaction. Stay organized in style with this functional piece that embodies the beauty of natural materials.
Shop Now
Bookends
Imagine your favorite books neatly held in place by these sturdy and stylish bookends. The weight of the marble provides stability, ensuring your books stay upright and orderly. Whether in your home office, living room, or study, these bookends enhance the overall look of your space. These bookends not only keep your books organized but also add a touch of sophistication to your shelves. The natural patterns in the marble make each bookend unique and visually appealing.
Shop Now
Quartz Pebble
Experience the calming and revitalizing energy that our Quartz Pebbles bring. Whether used as decorative pieces, meditation companions, or simply held for their soothing effect, these pebbles connect you with the earth's elemental beauty. Embrace the simplicity and elegance of quartz – a testament to the earth's timeless artistry that fits right in the palm of your hand.
Shop Now
Marble Organiser
Welcome to Handicraft Bazaar's exquisite Marble Organizer Collection, where timeless craftsmanship meets elegant functionality. Explore our curated selection of stunning marble creations designed to elevate your home decor and lifestyle.
Discover the Perfect Balance of Beauty and Utility:
Marble Candle Holders:

Illuminate your spaces with the warm glow of our hand-carved marble candle holders.

Marble Card Holders:

Add a touch of sophistication to your workspace with our beautifully crafted marble card holders.

Marble Bookends:

Showcase your favorite books in style with our sturdy and artistic marble bookends.

Marble Tissue Boxes:

Elevate your everyday essentials with our marble tissue box covers, blending aesthetics with practicality.

Quartz Pebbles:

Create captivating centerpieces and bring nature indoors with our mesmerizing quartz pebbles.

Marble Agarbatti Stands:

Elevate your spiritual rituals with our intricately designed marble agarbatti stands, a symbol of purity and serenity.
Each piece in our Marble Organizer Collection reflects the artistry and dedication of our skilled artisans. Immerse yourself in the luxury of marble and transform your living spaces into a haven of elegance. Whether you seek a marble candle holder's soft ambience or the organizational prowess of our marble card holder, Handicraft Bazaar has your desires covered. Explore the harmonious blend of aesthetics and utility in every creation.
Marble Organizers for Different Rooms
Marble Organizers for the Living Room
Introduction:

Explore how marble organizers can enhance the aesthetics and functionality of your living room. From marble candle holders creating a cozy ambiance to marble tissue boxes keeping essentials within reach, discover the perfect blend of style and practicality.

Coffee Table Elegance:

Showcase the elegance of marble organizers on your coffee table. Highlight the versatility of items like marble card holders and quartz pebbles as decorative accents or functional pieces for remote controls and coasters.

Shelf and Mantel Decor:

Provide ideas for using marble bookends to display your favorite books and decorative items, creating an organized and visually pleasing arrangement.
Marble Organizers in the Bedroom
Bedside Luxury:

Explore the ways in which marble organizers can elevate your bedside table. Discuss the charm of marble candle holders for creating a serene bedtime atmosphere and marble card holders for keeping nighttime essentials organized.

Dressing Table Glamour:

Highlight the use of marble organizers on dressing tables, where they can store jewelry, perfumes, and cosmetics while adding a touch of sophistication.

Closet Organization:

Suggest using marble organizers in closets to keep accessories, scarves, and belts neatly arranged, making the morning routine a breeze.
Kitchen and Dining Room Marble Organizers
Kitchen Efficiency:

Discuss how marble organizers can add both style and organization to the kitchen. Show how marble tissue boxes can hold napkins and marble card holders can display recipes or ingredient lists.

Dining Table Settings:

Showcase the beauty of marble candle holders as elegant centerpieces for dining tables, enhancing the dining experience with their warm glow.

Bar Area Sophistication:

Explore how marble organizers can be used in the bar area, from holding cocktail napkins to displaying drink recipes.
Marble Organizers for the Office
Desk Organization:

Share ideas for using marble organizers on office desks. Explain how marble card holders can keep business cards organized, while marble bookends can hold important reference materials.

Meeting Room Excellence:

Discuss the use of marble organizers in meeting rooms, where they can elevate the overall ambiance and leave a lasting impression on clients and colleagues.

Home Office Bliss:

Emphasize how marble organizers can add style and functionality to home offices, creating a conducive workspace that inspires productivity.
These sections will provide detailed insights into how marble organizers can enhance various rooms and spaces, catering to the diverse needs and tastes of your customers.
Inspiring Home Decor Ideas: How to Incorporate Marble Organizers
Transforming your living spaces with the elegance of marble organizers is a creative endeavor. Here, we'll share some imaginative ideas on how to seamlessly incorporate marble organizers into your home decor:
Entryway Elegance:

Make a lasting impression on guests by using marble organizers in your entryway. A marble card holder can hold business cards, while a marble tray can corral keys and mail.

Kitchen Chic:

Elevate your kitchen decor by using marble organizers to store utensils, spices, or even as a chic cheeseboard for your next gathering.

Bathroom Bliss:

Organize your bathroom essentials with style. Marble tissue boxes and soap dispensers add a touch of luxury to your daily routine.

Bedroom Serenity:

Create a serene atmosphere in your bedroom by using marble organizers as jewelry or watch holders. Marble bookends also make for elegant nightstand decor.
With these inspiring ideas, you can infuse the timeless charm of marble organizers into every corner of your home, creating a cohesive and elegant ambiance.
The Perfect Gift: Marble Organizers
Thoughtful Gifting: Marble Organizers for Every Occasion
Versatile Presents:

Marble organizers are versatile gifts suitable for a range of occasions, from birthdays to weddings and housewarmings.

Lasting Impressions:

They leave a lasting impression, reflecting your thoughtfulness and appreciation for the recipient.

Personalization Options:

Explore our customization choices to add a personal touch, making the gift even more special.
Why Marble Organizers Make Ideal Gifts
Timeless Elegance:

Marble's timeless beauty ensures your gift remains stylish and relevant for years to come.

Functional and Decorative:

Marble organizers combine functionality with aesthetics, making them cherished additions to any space.

Meaningful Symbolism:

Marble signifies strength and longevity, making it a meaningful choice for expressing your sentiments.

Unique Selection:

Our collection offers a diverse range of marble organizers, ensuring you find the perfect gift for any taste and preference.
Cleaning and Maintaining Marble Organizers: A Step-by-Step Guide
Proper Care Instructions
Effective Cleaning Methods:

Learn the best practices for cleaning your marble organizers without harming the surface.

Cleaning Products:

Discover which cleaning products are safe to use on marble and which should be avoided.

Regular Maintenance:

Find out how to incorporate regular cleaning into your routine to keep your marble organizers in pristine condition.
Preserving Shine
Maintaining Natural Luster:

Explore techniques for preserving the inherent shine and beauty of marble.

Polishing Tips:

Learn how to polish marble organizers to restore their gleam and elegance.

Protective Measures: Understand how to shield marble from environmental factors that may dull its shine over time.
 Avoiding Damage
Stain Prevention:

Get insights into preventing common stains on marble, such as from spills or acidic substances.

Scratch Avoidance:

Discover strategies to safeguard your marble organizers against scratches and surface damage.

Discoloration Prevention:

Learn how to keep your marble organizers looking vibrant and free from discoloration.
By following these step-by-step guidelines, you can ensure your marble organizers remain in excellent condition, maintaining their beauty and functionality for years to come.
Frequently Asked Question
How do I clean my marble organizer?
We recommend using a soft, damp cloth and a mild, pH-neutral cleaner to wipe the surface gently. Avoid abrasive or acidic cleaners to prevent damage to the marble.
Can I place hot objects on my marble organizer?
While marble is heat-resistant to some extent, it's best to use coasters or trivets to protect the surface from extreme heat, especially with hot pots and pans.
Are marble organizers suitable for outdoor use?
Marble organizers are primarily designed for indoor use. Extended exposure to outdoor elements may affect their appearance and durability.
How can I prevent stains on my marble organizer?
To prevent stains, wipe up spills promptly, especially acidic substances like citrus juices or wine. Sealing your marble organizer can also help protect against stains.
Can I use my marble organizer in the bathroom or kitchen?

Yes, marble organizers can enhance both bathroom and kitchen spaces. However, it's essential to seal the marble to protect it from moisture and potential staining.
Is every marble organizer unique?
Yes, each marble organizer may vary slightly in color and veining due to the natural characteristics of marble, making each piece one-of-a-kind.
How can I restore the shine to my marble organizer if it becomes dull over time?

You can use a marble-specific polish to restore the shine. Follow the manufacturer's instructions for best results.
Are marble organizers fragile?

While marble is durable, it can chip or crack if subjected to heavy impacts. Handle your marble organizers with care to avoid damage.
Why Choose Handicraft Bazaar
Certainly, here are six key points emphasizing why customers should choose Handicraft Bazaar for marble organizers:
Superior Marble Quality:

We source and use only the highest-grade marble, guaranteeing long-lasting durability.

Artisanal Craftsmanship:

Our dedicated artisans meticulously handcraft each piece, showcasing their skill and passion.

Customer-Centric Focus:

Your satisfaction is our top priority, and we go the extra mile to ensure your happiness with our products.

Exclusively Unique Designs:

Our marble organizers are distinguished by their one-of-a-kind and eye-catching aesthetics.

Eco-Friendly Practices:

We are committed to sustainable sourcing and environmentally responsible crafting processes.

Trusted Reputation:

With a track record of delivering excellence, Handicraft Bazaar has earned the trust of countless satisfied customers.
Shop our Marble Organizer Collection today and embrace the enduring beauty of marble in your daily life. Experience the elegance, craftsmanship, and functionality that only Handicraft Bazaar can offer.