Shop by Products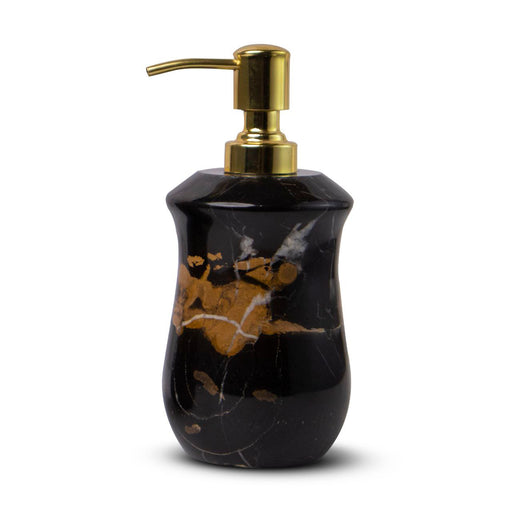 Marble Soap Dispenser
A seamless blend of beauty and practicality that enhances your daily routine. Crafted with meticulous care from premium marble, this dispenser is a testament to the timeless allure of natural stone.
Every curve, every contour, and every detail is thoughtfully shaped to perfection. The marble's inherent veining adds a touch of uniqueness to each piece, making your dispenser not just functional but a piece of art.
Shop Now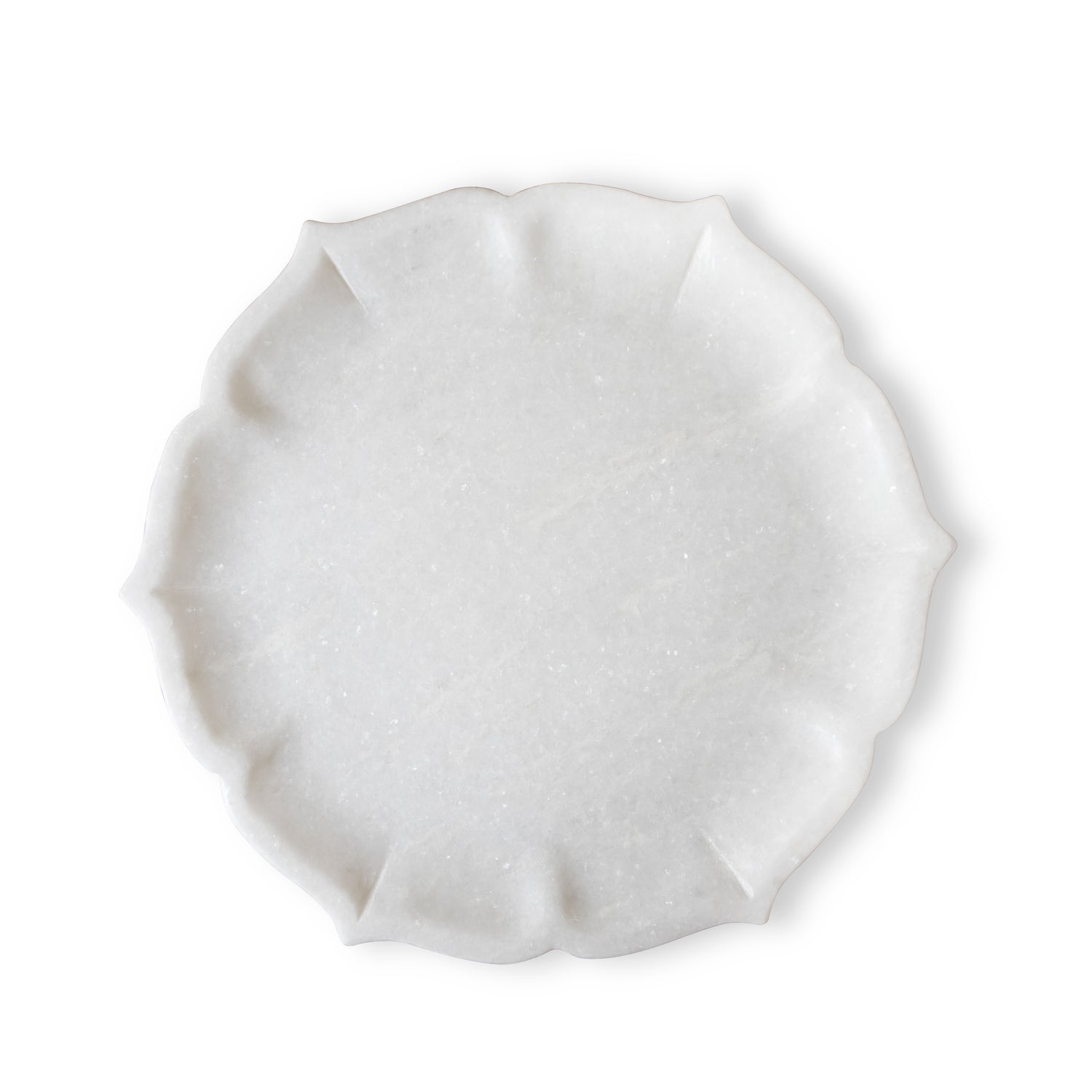 Marble Tray
A true embodiment of craftsmanship and beauty. Our Marble Tray seamlessly combines functionality with aesthetics. It's not just a serving accessory; it's a work of art that elevates your living space. Whether it graces your dining table, coffee table, or vanity, it invites you to appreciate the simple yet profound beauty of marble craftsmanship.
Shop Now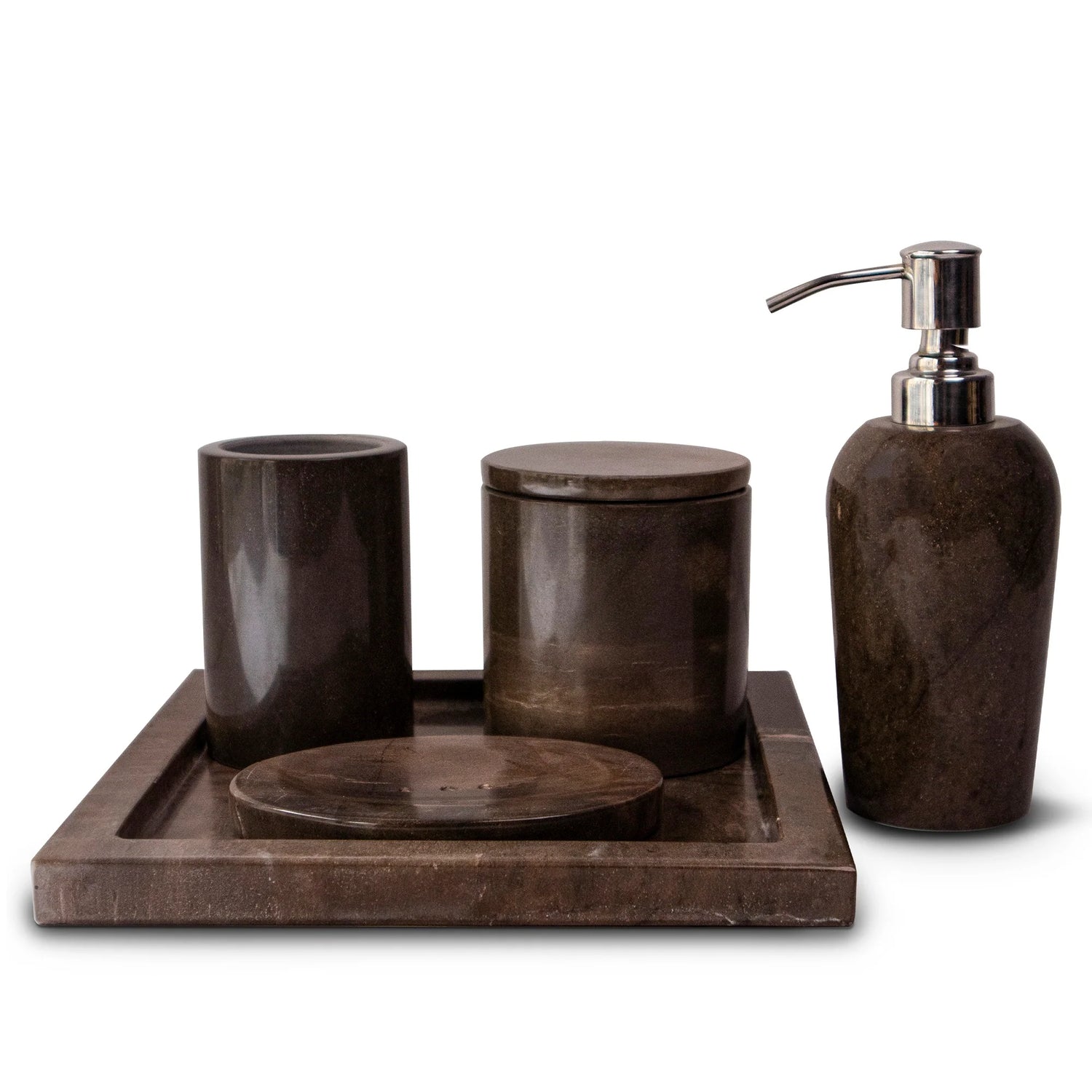 Marble Bathroom Set
A fusion of beauty and utility that's designed to transform your bathroom into a haven of elegance.
Each piece in our Marble Bathroom Set is a work of art in itself. From the soap dispenser to the toothbrush holder, every item is meticulously crafted to blend seamlessly into your bathroom decor while adding a touch of opulence.
Shop Now
Marble Bathware
Marble Bathware is a luxurious and sophisticated range of bathroom accessories and essentials crafted from the enduring beauty of natural marble. Marble Bathware not only serves practical purposes but also transforms your bathroom into a space of elegance and indulgence.
Luxurious Marble Bath Sets for Your Well-Being:

Our Marble Bath Sets are not just about functionality; they are an invitation to indulge in the luxury of self-care. Crafted from natural marble, these sets transform your bathroom into a sanctuary of relaxation. 

Marble Soap Dispensers:

An Oasis of Tranquility: The gentle touch of our marble soap dispensers not only elevates your hand washing routine but also brings a touch of opulence to your bathroom. Dispensing liquid serenity, these dispensers enhance your wellness experience with each use.

Marble Tray:

Elevate Your Self-Care Sanctuary: Our marble trays serve as elegant platforms for your wellness essentials. Whether you use them to organize your favorite bath salts, scented candles, or essential oils, these trays enhance the ambiance of your relaxation space, providing a serene backdrop for your self-care rituals.
At Handicraft Bazaar, we invite you to explore the intersection of luxury and wellness with our Marble Bathware collection. Elevate your relaxation rituals, transform your bathing experience, and prioritize your well-being with the soothing serenity of marble.
Why Choose Marble Bathware for Your Place:
Timeless Appeal:

Marble bathware transcends trends and remains eternally fashionable, making it an enduring choice for your business.

Durability:

Marble is known for its longevity and resistance to wear and tear, ensuring that your customers' investment will last.

Luxurious Experience:

The inherent elegance of marble elevates any bathroom, turning it into a luxurious retreat.

Variety:

Marble bathware comes in various colors and patterns, allowing you to offer a diverse range of options to your clients.

Easy Maintenance:

Marble is relatively easy to clean and maintain, making it a practical choice for busy lifestyles.
Marble Bathware for Different Bathroom Styles
In your home, the bathroom can have a unique style, just like the rest of your living spaces. Our Marble Bathware collection is designed to fit in with any style, whether it's classic or contemporary.
For a Classic Look:

If your bathroom has a timeless and traditional style, our Marble Bathware pieces blend perfectly. Marble's natural patterns and textures make your bathroom feel rich and elegant, just like in older, classic homes.

For a Modern Feel:

If your bathroom has a modern, clean look, our Marble Bathware also fits right in. The sleek and simple design of our marble pieces adds a touch of luxury and elegance to your contemporary space.

Matching Elegance:

Coordinating Marble Bathware with Your Decor, 

At Handicraft Bazaar, we believe in making your bathroom uniquely yours. 
Choose Your Color:

Marble comes in different colors, so you can find pieces that go with the colors in your bathroom. Whether you like classic white marble or warmer shades like beige or gray, you'll find the perfect match.

Mix and Match:

Don't be afraid to combine different marble bathware pieces to create your own look. Mixing soap dispensers, trays, and bath sets in various marble styles can give your bathroom a personal touch.

Accessorize Your Space:

Our Marble Bathware collection also includes different shapes and sizes, so you can find pieces that fit your bathroom's style.
No matter what style your bathroom has or the look you want to achieve, our Marble Bathware collection at Handicraft Bazaar offers you the choices and elegance to make your ideas come to life. It's about making your bathroom feel just the way you want it to – unique and beautiful.
Choosing the Right Marble Bathware for Your Space:
Define Your Bathroom's Style: I

dentify your bathroom's design style to ensure your marble bathware complements it.

Set a Budget:

Determine how much you're willing to spend, balancing quality and cost.

Select the Marble Type:

Choose from various marble options based on color and veining patterns that match your bathroom's aesthetics.

Consider Essentials:

Prioritize essentials like soap dispensers, toothbrush holders, and tumblers that align with your bathroom's style.

Explore Accessories:

Enhance your bathroom's elegance with additional marble accessories like trays, tissue box covers, and waste baskets.

Measure Your Space:

Ensure that your chosen marble bathware fits comfortably within your bathroom's dimensions.

Prioritize Quality:

Invest in high-quality marble products from reputable suppliers for longevity and elegance.

Personalize with Accessories:

Add personal touches like scented candles, decorative towels, or a bath mat to complete the look.
No matter what style your bathroom has or the look you want to achieve, our Marble Bathware collection at Handicraft Bazaar offers you the choices and elegance to make your ideas come to life. It's about making your bathroom feel just the way you want it to – unique and beautiful.
Why choose a handicraft bazaar to buy marble Bathware ? 
Unique, handcrafted designs:

Artisanal craftsmanship ensures one-of-a-kind bathware.

Support local artisans and communities:

Your purchase contributes to sustainable livelihoods.

High-quality, authentic products:

Craftsmanship results in durable and genuine marble bathware.

Customization options often available:

Tailor bathware to your preferences.

Sustainable and eco-friendly choices:

Many artisans prioritize environmentally responsible practices.